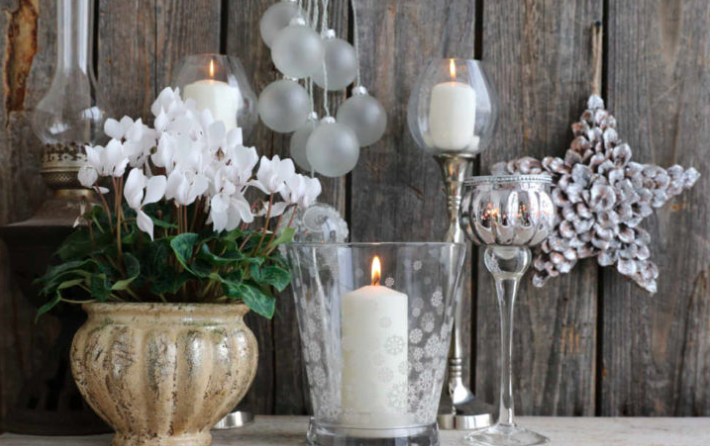 In order for your blooms to be ready in time for Xmas its better to plan ahead for planting. So, although we are a few weeks away from Xmas I'm here to share my tips ready for you for next year! I love to fill my home with Xmas plants to fill a space.
For indoor planting you will need to get hold of 'prepared' or 'treated' bulbs which have been primed to flower quickly once you bring them inside and pot them up.
Hyacinths
Ideal for indoor displays at Christmas are Hyacinths, also the perfect festive gift!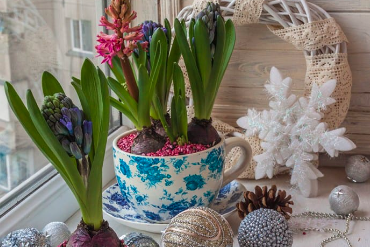 Hyacinths are the best bulbs at Christmas for their amazing colour and fragrant intensity.
When growing Hyacinths outside make sure to plant in moist but well-drained soil in full sun between September and November. Plant the Hyacinth bulbs in soil, 10cm deep and 8cm apart and water when the soil is dry.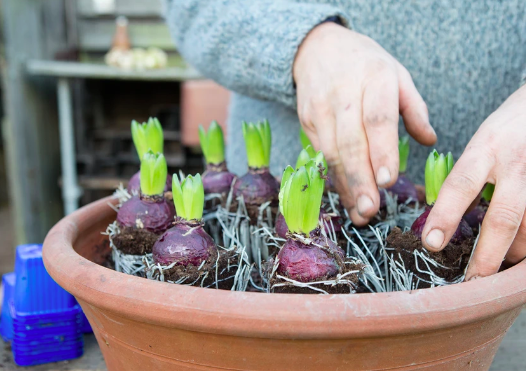 When planting in pots indoors, the bulbs can be planted shallower and closer together but not touching. Plant them in September for Christmas flowering and it's always good to wear gloves when handling them as they can cause irritation. Ideally place the pots in a bright spot with sunshine and lots of air, windowsills are perfect for these festive blooms to flourish.
Forced hyacinth bulbs for indoor displays won't be suitable for using indoors again, but you can plant them outside and they'll flower every spring for years to come.
Paperwhite narcissus
Paperwhite narcissus are also a great crowd pleaser! They should be planted in October to get them to bloom for the holiday season. They naturally flower in January - February but good quality bulbs should bloom in time for the festive season. Plant the bulbs with their pointed ends just below the soil and keep them in a warm bright location. Keep them in a cool but sunny location in order to flourish. Water regularly so that the soil stays evenly moist.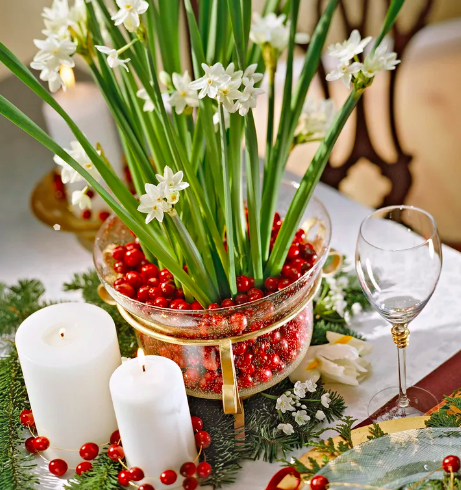 Paperwhites are loved for their pretty white blooms that last for about two weeks. After they've faded, snip off the flowers and enjoy the green leaves as a houseplant for a few more weeks
Happy Xmas planting from us all at Neils Gardens
We would love to see your Xmas planting pictures so tag us on IG and we will repost! #neilsgardens